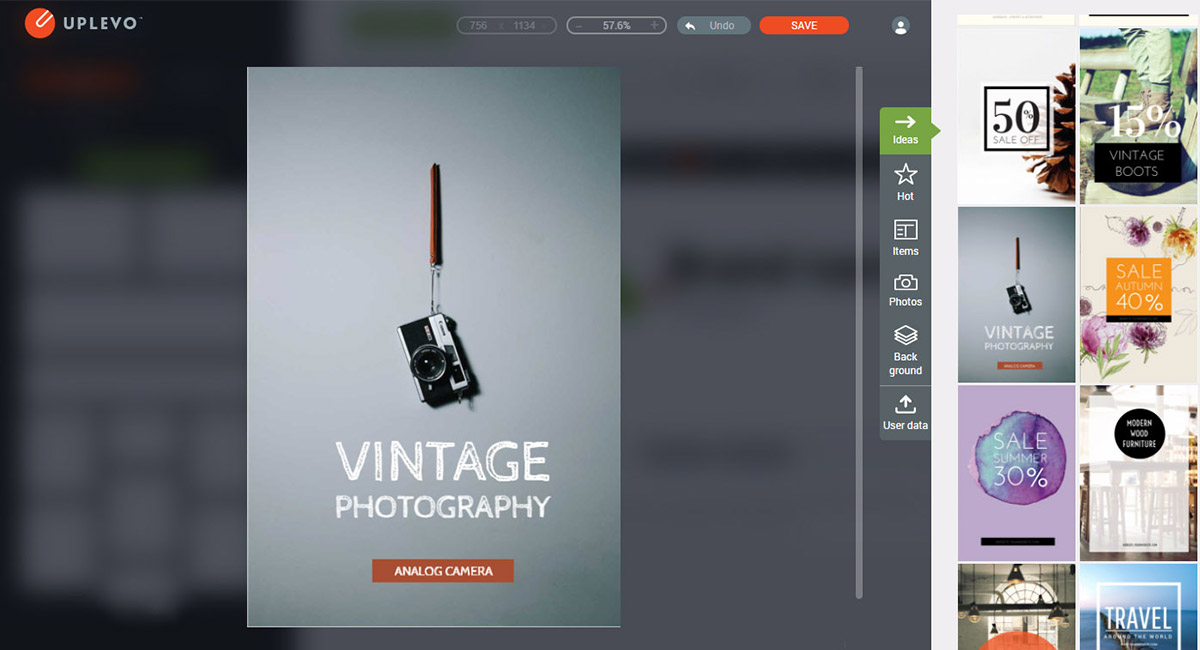 Would you really want to design an incredible poster, but have a difficulty in financial constraints? It could be resolved in a minute when using 8 free online poster design tools in the following.
No need to install anythings (as well as no need to worry about some tough applications like Photoshop or Illustrator), from now on, with these supporting web-based design tools, you might make poster by yourself, only with a drag-and-drop. You also don't have a specialized design skill to apply in using these tools, because it has already had a large sample design in the library for your reference.
Advantages of using poster in marketing:
People often to design posters and publish them with a moderate size, enough to stick along walls or windows, in order to let people see and read within a relatively close distance. An effective poster must transmit a message that the audience could understand what they are watching, as well as comply the initial purpose of advertising and make a strong impression at their first sight.
There also have a relatively large size of posters, that everybody could identify at a far distance. These posters might be hanged vertically at routes or hanged outside buildings. Sometimes printed posters are as small as a postcard and are called leaflets.
But no matter what forms they are, poster are created with only one purpose: Convey the information and meaningful message of the company to customers.
The importance of advertising posters in marketing:
In marketing, advertising acts a very important role. Therefore, designing and printing posters becomes one of the top priority jobs.
Advertising poster would help to increase the corporate competitive advantages, might to an edge to access to potential customers in a deep and widespread way.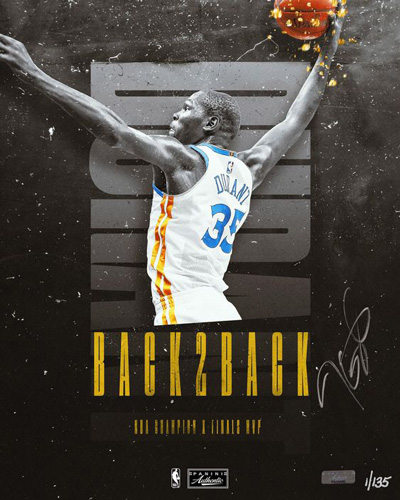 Information about sales, attractive promotions, opening time, promotion gifts ... of businesses might be informed to customers quickly and effectively.
Poster is a form of advertising and marketing with low cost but high efficiency through promoting the interest of customers to information printed on the poster.
8 Free Online Poster Design Tools
The following design tools are about one of the most effective online poster maker that you would never overlook.
1. PosterMyWall
Postermywall.com is a tool could help you design posters, create online posters easily and effectively. However, for free accounts, of course, there are not as many features of a premium account. You can use thousands of different designs, edit them to suit your content and ideas, then download them to your computer.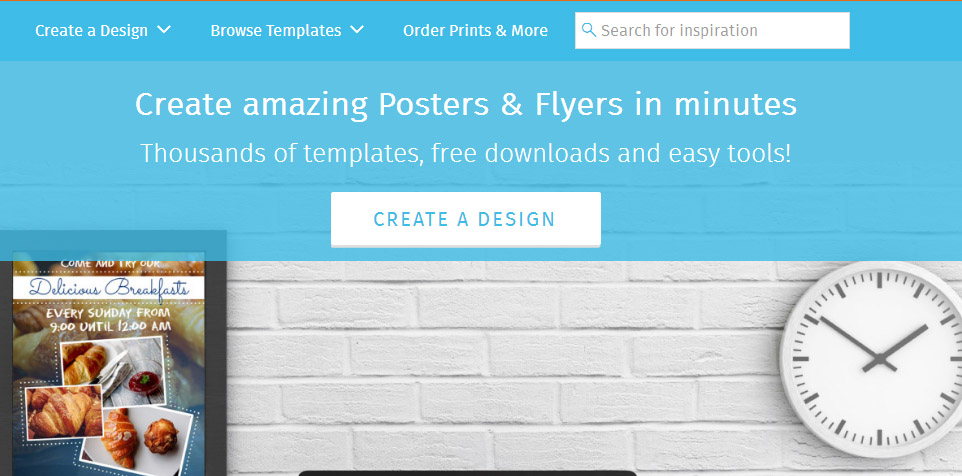 If you want your poster to have a higher image quality, you will have to pay a small amount. The best thing about PosterMyWall is they would provide great design resources so you can unleash your choice and creativity. They also allow teachers to create free accounts to manage student publications.
Link Website: https://www.postermywall.com/
2. Uplevo - Creating poster online
Uplevo is the first online poster design tool developed by a company based in Vietnam. In addition to advertise photo design features: Facebook ads, Facebook post and Facebook cover, Uplevo also provides outstanding platform for designing posters and banners with a very small cost, suitable for the budget of Vietnamese people.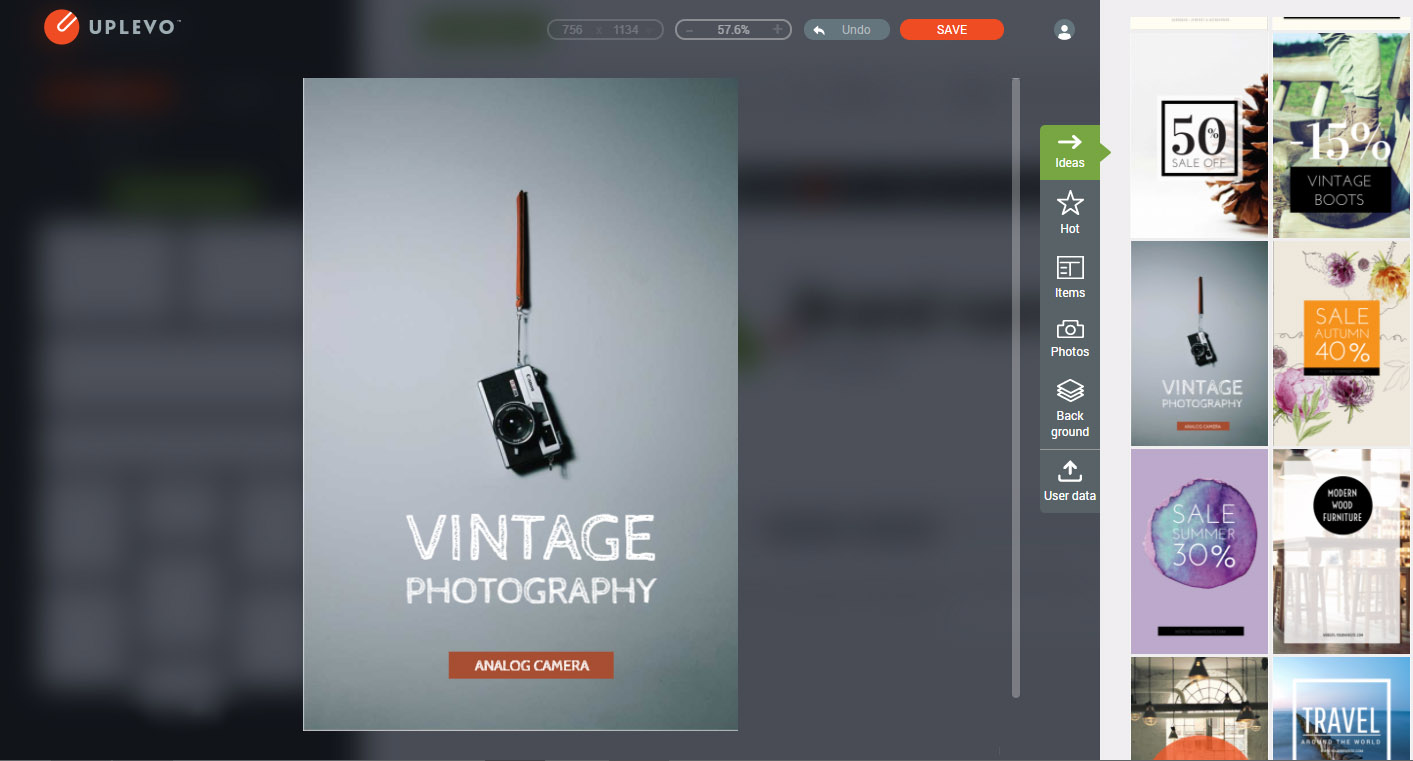 What is Uplevo s advantage? Because it was developed by Vietnamese people, the designs on Uplevo will be optimized to serve the aesthetics of Vietnamese people. Hundreds of different designs for you to choose from. The design work only takes you from 5-10 minutes with extremely simple and easy to use drag, drop and upload photos.
Link Website: http://www.uplevo.com/get-started
Discover creation advertising tools of Uplevo now at Uplevo. In this occasion, Uplevo has a special offer, you would receive immediate benefits up to 6 months of use when paying immediately 500,000 VND. Applying to new customers.
Inbox Fanpage of Uplevo for more details, at http://m.me/uplevo
3.DesignCap
DesignCap is an amazing poster design software that helps you create impressive posters in just a few minutes. As the intuitive interface makes it easy for users to interact, Design Cap also offers hundreds of professional poster templates, you don t need to design from a blank page.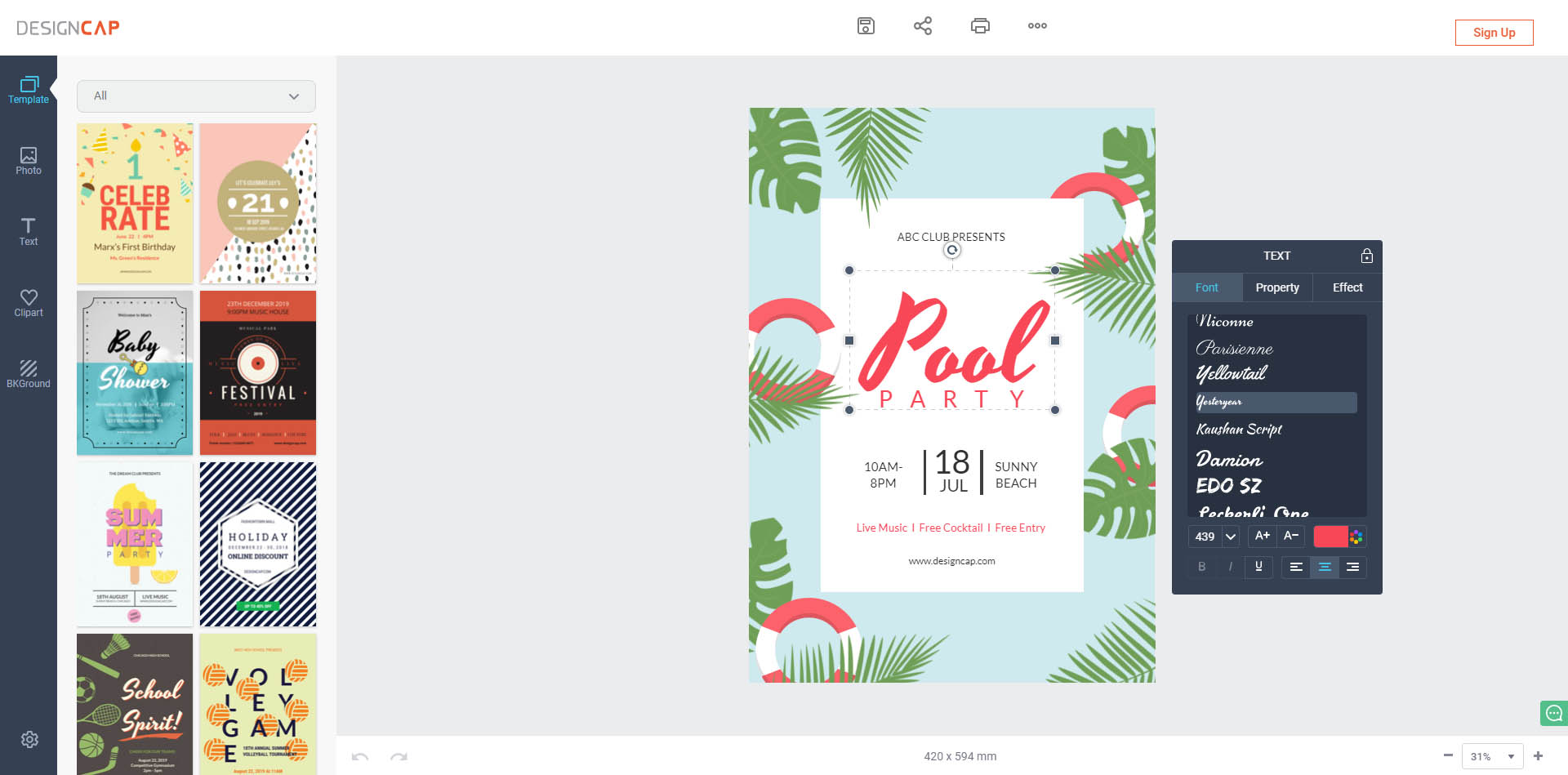 The number of photos, cliparts, icons, fonts, shapes, lines and backgrounds is incredible, you can easily create posters that attract customers and have a high interaction rate. The greatest thing of DesignCap? Everything is free.
Link Website: https://www.designcap.com/
4. Creating magnificent posters with Canva
The reason why Canva is one of the top design tools that appears in this list is their free applications providing to user.  If you have ever designed a banner or cover photo, you probably know how great this tool is. You have a variety of options to upload your photos yourself.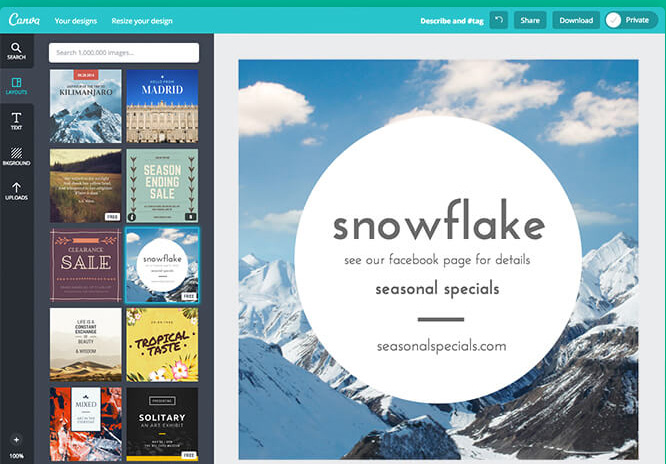 Canva also provides effects and tools for editing perfect photos. Experience Canva right away to create beautiful Poster templates.
Link Website: https://www.canva.com/create/posters/
5. Design poster with Adobe Spark
Adobe was developed a online creation advertising poster called Adobe Spark. It allows user to implement a design poster campaign without a glitch. These following instructions would describe how Adobe Spark works: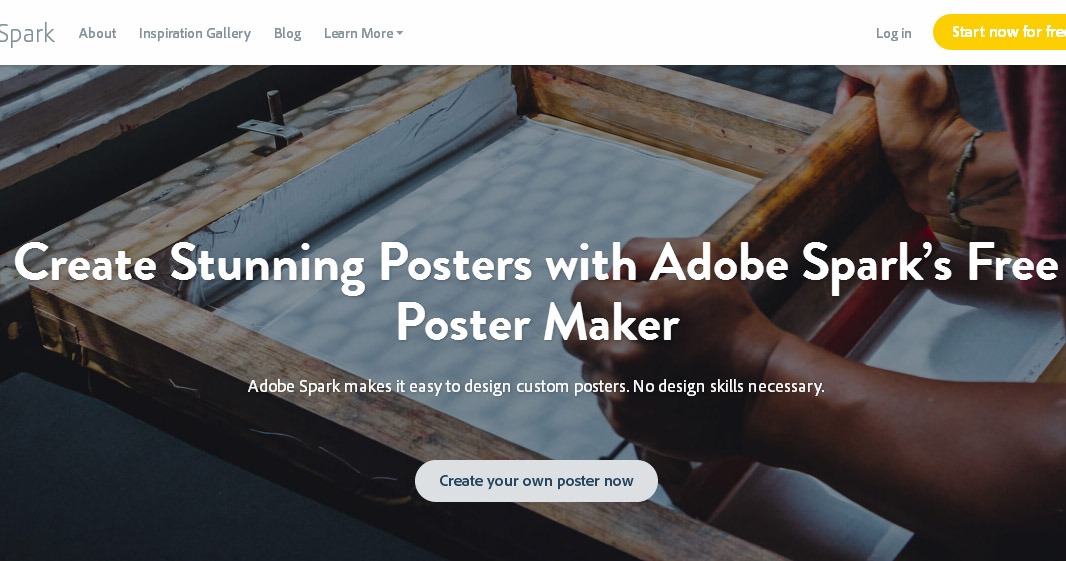 1. Choose an appropriate size of poster that suits with your purpose.
2. Select the poster's theme.
3. Select the background of poster. You could upload these pictures from your computer. or through your social network platforms.
4. Choose font, additional text and appropriate shapes.
Link Website: https://spark.adobe.com/make/posters
6. Fotor - a poster maker tool
Fotor is known as a complete graphic design tool including designing banners, logos, wallpapers and creating beautiful advertising posters. Fotor is also a website that allows users to set up completely free. What you need to do is just create an account on Fotor, select a theme from thousands of designs in the library and design your own poster.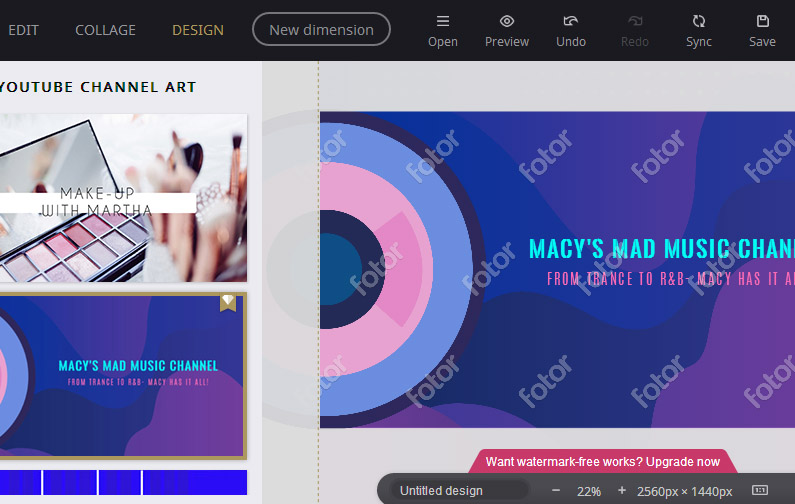 Fotor also has its own improved version with only a very low cost if you want to experience more benefits. In the free version, the design photos will have Fotor s watermark attached, so it could be your concern.
Link Website: http://www.fotor.com/features/poster.html
7. Making magnificent posters with Visme
Visme is an online poster design tool that you would never miss. You can create professional powerpoints, impressive infographics, in-depth reports with Visme. Obviously, they also have thousands of designs for you to easily choose to best suit your needs.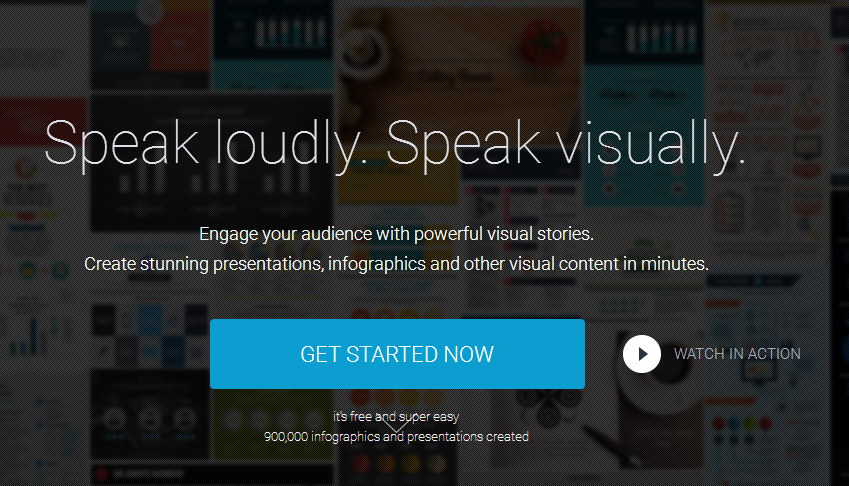 On the other hand, with a free account you can only design up to 3 products and at the same time. The number of samples to choose is also limited. The file extension format to download the design will be JPG and PNG.
Link Website: https://www.visme.co
8. Brother Creative Center
You may have heard of Brother, the printing tool is great, isn't it? They have also released online poster design software specifically for printing. Hundreds of professional designs right on the website, you just need to edit them as you like.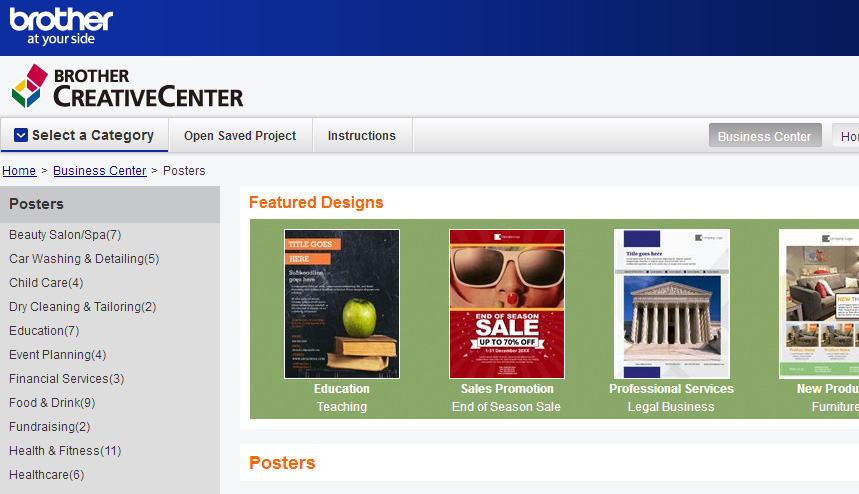 They also divide the design into separate categories to increase your using experience. You need to install Adobe Flash player for your computer before designing.
Link Website: http://www.brother.com/creativecenter/en_us/business/poster/
What is Poster Size
Some popular printed poster sizes are A2 (594mm x 420mm), A3 (420mm x 297mm) and A4 (297mm x 210mm). About the material and quantity of the paper, it depends on your financial ability and budget. You might choose Silk 170gsm paper or Gloss Art FSC or 150gsm, where GSM stands for gram per square meter and is the weight of paper.
Tips for creating incredible posters
The benefit of having a poster is obvious, but it is not simple to get an incredible, professional advertising poster. So how can your poster impress customers right from the first time they see it? In order to have a beautiful design, you might apply some of the following basic rules:
Determine the purpose of poster design
Before implement any marketing campaigns, as well as starting designing any publications, you also need to determine what the theme of the poster appropriate to convey to your readers and customers.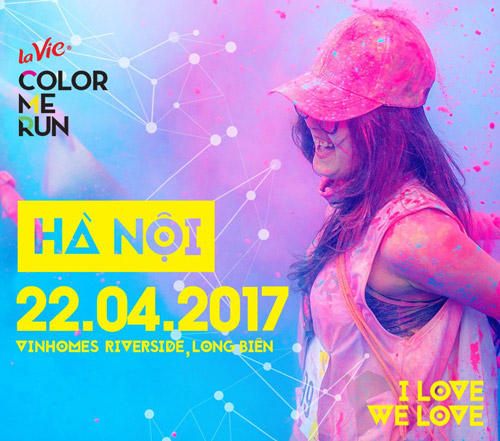 Identify highlights, most impressive component in the poster
After having a concrete idea of ​​the theme and the spirit of the poster you want to convey, choose the most impressive image to be a backbone or the poster. It could be your product image, the graphic image, or might be a scary image, ... This first step is very important because it will help you communicate quickly and impressive to the core customer.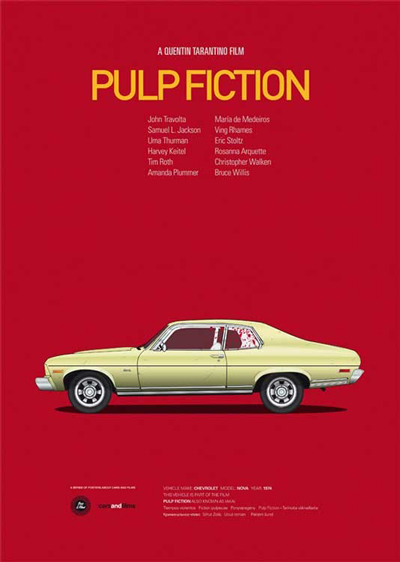 This highlight will go straight into your customers eyes, attract them right at the first sight.
Choose the right color for the poster
Colors have a very important role in design. Each different color would bring different emotions. You cannot design a poster for a summer discount event, but choose a cold palette. Choosing colors is very important.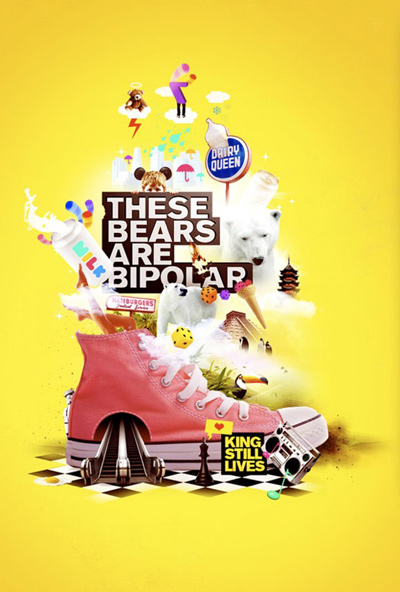 There are a number of theories by using basic colors in design, learn about it before deciding to design yourself. Or you can refer to a palette (color palette) available online. The color tones you choose need to harmonize and complement the image to provide the best visual effect.
Don t take too much information
Begin to design your poster with the most important instead of the less important one. Nobody would read or pay attention to a wordy poster. In order to arrange information effectively, decentralize information to the level of importance.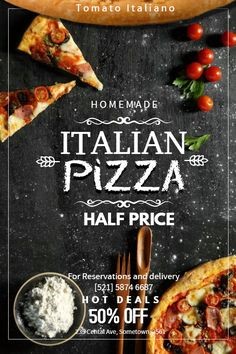 If this tip works, it might lead viewers to follow each part of the poster. The arrangement of such information also creates a professional and pleasant feeling when viewing your poster.
Notice the symmetry in the poster layout
An overall eye-catching poster must be extremely harmonious. To apply, you need to pay attention to the symmetry of poster design. Do not make the top or bottom, left or right of the poster becomes too "heavy" or many words arranged in a certain part.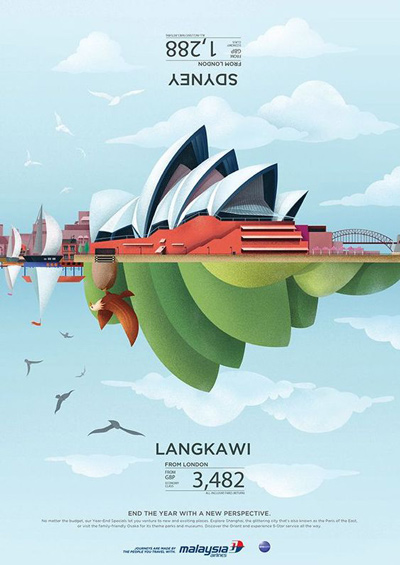 To overcome the misalignment, you can apply the simplest solution of dividing the entire design into two halves and assessing the importance of each section equally to align everything in a balanced manner.
Pay attention to the white space
A poster needs to provide enough information for customers, but sometimes you need to create white space (blank space) for your poster. The range of white space is regarded as the important blank space of graphic elements, which will make your poster design more airy and harmonious. It helps readers to relax, as well as gives a strong impression for readers.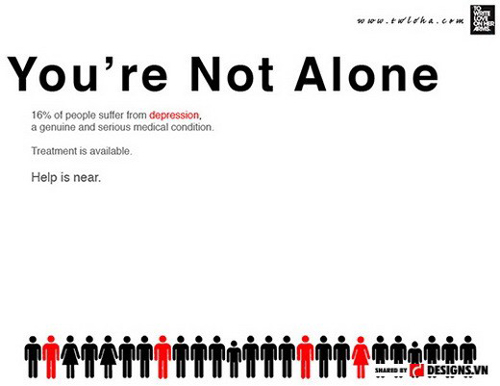 Here are a few basic principles and small experiences to help you get the most beautiful and effective poster for your product before going to be published.